Wrap the lights around the tomato stake
---
Now is the time to carefully wrap the string of lights around each tomato stake to create a candle effect.
Start at the top...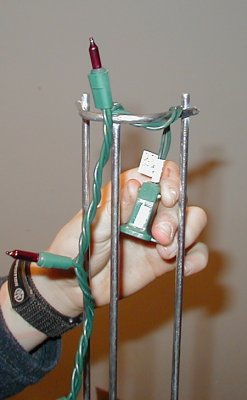 Loosely secure the receptacle end of the light string at the top
and start wrapping down the tomato stake. You can save
on extension cords if you leave the receptacle at the top to
power your candle "flame" 7.5 watt light bulb.
Continue wrapping keeping a tight spacing at the top and
spacing out as you near the middle of the tower.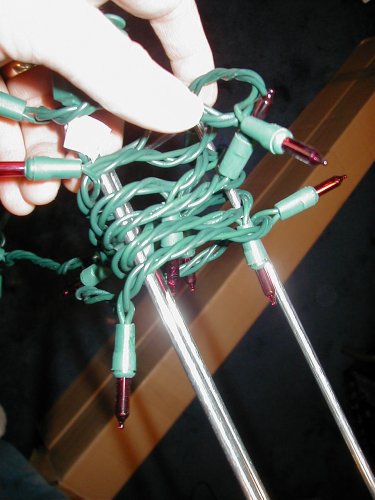 Eventually it will look something like this...

Not much to look at yet on the left, but the result on the right sort of
follows the tapering off of illumination a real candle exhibits like this one...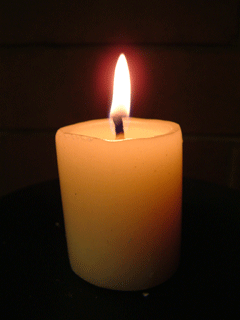 Add a plug to light bulb adapter to the end of the string of lights.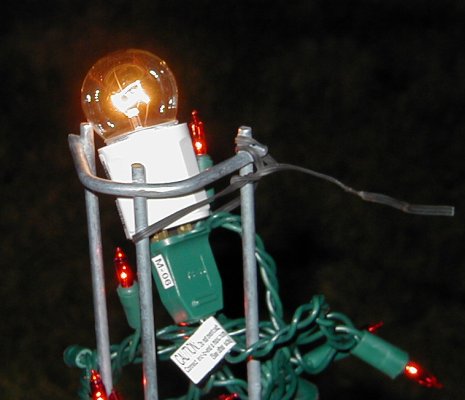 Wrap electrical tape around the lamp-holder interface.
Wrap electrical tape around the holder to cord interface.
Let's continue...